New Partnership Between Two Startups: ChefPassport & Luxdates
Many businesses are struggling as an effect of the Corona virus but two companies collaborated and formed a new partnership. Luxdates and ChefPassport brought innovation and joined forces in creating a virtual cooking class. ChefPassport is a food startup company that connects and brings people together through digital cooking experience.
Words from Claudia Neumeister, founder and chief matchmaker: "The current COVID19 crisis is very hard on singles: that is why LuxDates has decided to partner with ChefPassport and create a fun, community-building event while maintaining the quality of connections, safety, and discretion that singles appreciate in the LuxDates brand" (Taken from Danielle Diamond's article published on Linkedin last April 7,2020)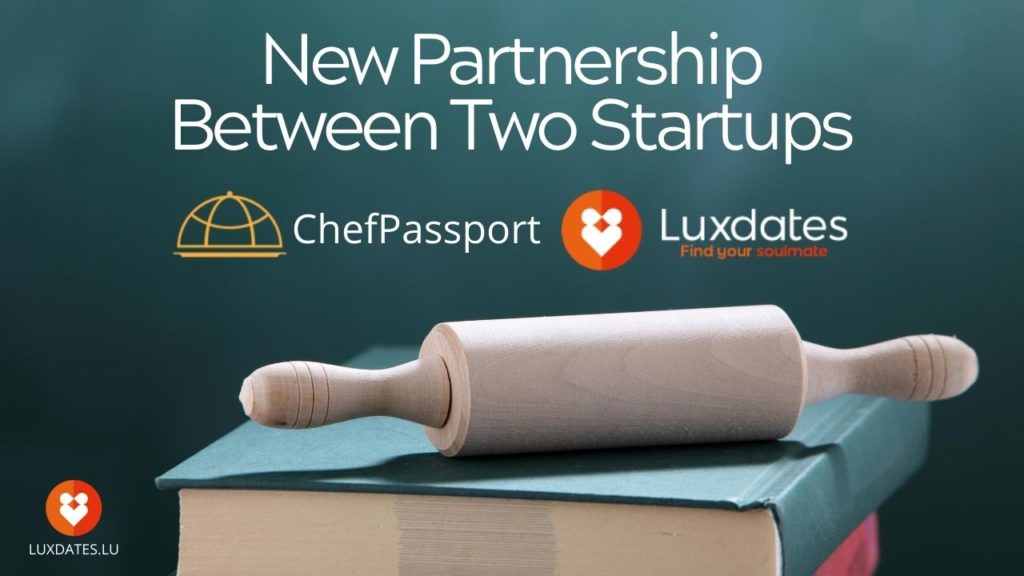 Singles Mingle during Virtual Weekend Cooking Classes
A Virtual Cooking Class sounds a cool activity to do, even if social distancing and isolation are present at this time. It won't be hindrances for people to connect. Socializing through a virtual cooking class was made possible by the two companies, ChefPassport and Luxdates.
Last April, an online private event was held. Luxdates members were able to whip up new dishes and hone their culinary skills. They took part in a weekend virtual cooking class and found new ways to connect.
Words from Matteo Ressa, CEO, ChefPassport: "At ChefPassport we build ahead of trends and are eager to partner with more businesses who too need to find innovative ways to connect, share, and team build with their clients and employees." (Taken from Danielle Diamond's article published on Linkedin last April 7,2020)
Here are some excerpts from an interview with ChefPassport's CEO, Matteo Ressa and Luxdates' Claudia Neumeister taken from their Zoom conference call below featured in Facebook.
Matteo: Can you tell us a little about you, about Luxdates and what is your main activity at the moment?
Claudia: My name is Claudia Neumeister, I'm the founder and owner of a company called Luxdates. Luxdates is a company that makes matches in a very old fashioned way. I meet all my clients in person. I bring them together according to their life, expectancy, to the dreams, vision, etc. This is how I create couples.
Matteo: How did it go during the pandemic?
Claudia: Like for many businesses, the pandemic was a bit of a shock. Due to the business model that I have, it's bringing people together, face-to-face, having the personal touch and personal introductions. Interestingly, I still got requests during the pandemic time. People are asking me to start working with me once we come out of the lockdown so I'm now very busy. What the crisis has done, it has forced me to think of a digital solution. At the back of my mind, it would be nice to do that one day. Now, I suddenly have to do it. I was looking into a community building activities for my clients because I knew they would feel lonely and bored so I was looking for something nice for them to do and I found you.
Matteo: What did you like about ChefPassport and why did you think it could be a good partnership for Luxdates?
Claudia: As soon as I heard what you can do, it is perfect. Before this whole pandemic happened, I have been thinking about creating cooking classes for singles. In German, we have a saying that love goes through the stomach. Cooking is a great way to build relationships, create something together that can be enjoyed. So it's a very sensual way of spending your time very creative. When this lockdown happened, I thought I need to park the idea but I heard about you doing this virtually and I thought perfect. This is perfect. I was happy when I reached out to you and you responded positively, I was so excited telling everybody. I could not stop talking about this partnership.
Matteo: Same here. We are at the beginning of ChefPassport when basically the pandemic happened. I think that finding people that believe in our concept, we can help each other's businesses to grow and have more exposure. We love starting this with Luxdates. So far, if I'm not wrong, we already ran a couple of events.
Claudia: What's next for you guys? I know we met when you just started. How has the pandemic helped you build your business?
Matteo: We believe that in any crisis, there is always an opportunity. We were in a sweet spot somehow from a business point of view because we know we have a lot of people be more relieved and have an opportunity to have an alternative activity during this period of lockdown. But we believe in digital cooking events way before the pandemic and of course we will keep believing in this because we believe more than ever, digital events will become part of everyone's life and every business offering. I hope soon we will go back to normal but this is an additional service that we will always be glad to offer. In terms of next steps, we will be focusing on private cooking classes for consumers. We're offering four types of cooking classes.
We are super excited. We took a little bit of advantage from a business side of this very difficult period. Going forward, we are super eager to take ChefPassport to the next level.
Claudia: For me, you are really the highlight of this pandemic. When I met you guys, I was so happy and I'm really glad we met and the collaborations have been super. I've been receiving super feedback from my customers. They really enjoyed the experience. I'm looking forward to taking this further.
Matteo: Thank you, Claudia. Thank you very much. We're looking forward to taking it to the next level with you
We are excited as these new partnerships are formed. They are taking it to the next level. Stay tuned for more exciting virtual cooking classes and collaborations between the two companies.
Creating a meal together is one of the most bonding experiences there can be. Some people even say that there's eroticism in the kitchen! There are new ways to meet new people and learn new skills. Take an exciting cooking class here. If you want to meet new people with an exclusive, personalized, and private approach, please e-mail Claudia at Hello@luxdates.lu. Read more about Luxdates' membership on this page.